PAST EVENTS
SENIOR SUMMER CAMP                                                                                                                    
Our senior summer camp held at Carhue Centre in Bandon, Co. Cork was truly a great end to the summer holidays. Steve Grasham from Church of Ireland Youth Department (CIYD) along with his wife, Rev. Fran, led worship throughout the week. The worship was themed on mission work as well as the current popular movie 'The Greatest Showman.' There really was something for everyone with activities during the week whether it were muddy obstacle courses, water sports, high ropes, hiking, karting, paintballing, shopping etc. The onsite activities during the week included a table quiz, disco, charades, team challenges or having the opportunity to hang out with friends. To sum it up, everyone had a great week that not even the thought of going back to school could spoil!!!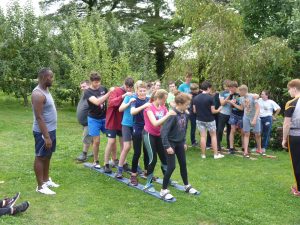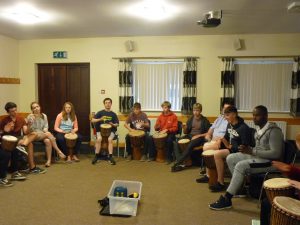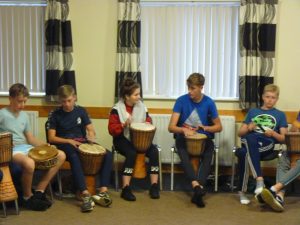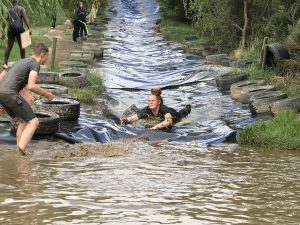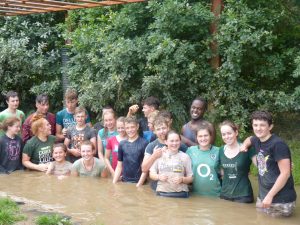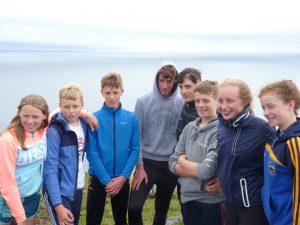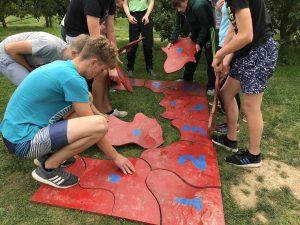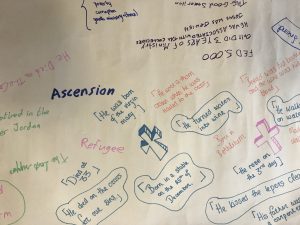 CAR TREASURE HUNT & BBQ WITH DISCO
On Saturday 8th September, UDYC Fundraising Car Treasure Hunt and Barbecue & Disco took place at Cloughjordan Hall, Cloughjordan, Co Tipperary. Participants enjoyed a well put together Car Treasure Hunt followed by a tasty barbecue and an enjoyable disco. Very many thanks to those that attended and it was really good to meet those that came.
TAKING A LEADING ROLE – PART 2
Our second part of UDYC Taking a Leading Role – Part 2 took place at Clarecare, Station Road Lahinch from Friday 14th to Sunday 16th September.  It was really good to have the group back again for their second weekend and hear about many positive and challenging personal youth Ministry experiences as participants and leaders on the Friday evening. On Saturday morning Emma from Tearfund facilitated an excellent workshop on justice issues. After Lunch there was an opportunity for a long hike along the beach ending with ice cream. It was back to work for a number of training sessions on the following topics for Saturday evening and Sunday morning that included: Styles of Leadership, Delegation, Context of Group, Mission , Aims & Objectives and finally a session on Programme Ideas. On Saturday evening the group themselves planned and led evening worship.  The group enjoyed a surfing session on Sunday afternoon. All look forward to their third and final weekend in early 2019.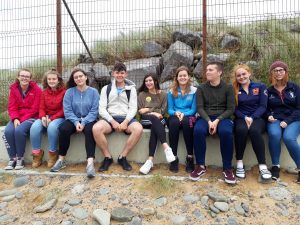 Future Events
Junior Weekend
 Our Junior Weekend will take place from Friday 12th to Sunday 14th October at Densmore Lodge, Ovoca Manor, Avoca, Co. Wicklow. This weekend is for 10- 13 year olds. There will be transport to and from the event from Adare, Limerick, Birdhill, Nenagh, Moneygall & Roscrea. The speaker for Worship times at the weekend will be Simon Henry – National Youth Officer with Church of Ireland Youth Department. We look forward to partaking in many splendid outdoor activities with centre at Ovoca Manor including High All Aboard, Abseiling, Jacobs Ladder, Leap of Faith, Zipline & Archery. There will also be a mix of UDYC activities including Icebreaker Games, Disco and Variety Show. The cost of the weekend will be €100 per person or €90 per person if more than one from same family attending this event or Autumn Adventure Weekend. The closing date for bookings by text, phone or e-mail is Monday 8th October.
International Exchange Trip to Romania
 From Friday 26th October until Sunday 4th November it is hoped that UDYC will join a group from Romania and Germany for an Exchange trip to Romania. The trip is for those from 14 years and upwards. The cost of the trip will be €360 and this cost includes transport to/from Dublin, return flights, insurance, programme costs, accommodation and food. This will be a really exciting experience for those that join in the trip.
Autumn Adventure Weekend
Our Autumn Adventure Weekend will take place this year at Lilliput Outdoor Education Centre, Lilliput, Mullingar, Co. Westmeath from Friday 16th to Sunday 18th November 2018. This adventure weekend will be for all those attending secondary school. There will be transport to and from the event from Adare, Limerick, Birdhill, Nenagh, Moneygall & Roscrea. The weekend will include an exciting mix of outdoor adventure activities, workshops and worship facilitated by International Justice Mission. The cost will be €100 per person or €90 per person if more than one from same family attending this event or Junior Weekend.