PAST EVENTS
Junior Weekend
Our Junior Weekend took place from Friday 12th to Sunday 14th October at Densmore Lodge, Ovoca Manor, Avoca, Co. Wicklow. After a long bus journey it was time for some pizza and wedges, icebreaker games and worship with teaching led by Simon Henry- National Youth Officer with Church of Ireland Youth Department. The theme for the worship and teaching times was "Jesus Matters". On Saturday during daylight hours everyone had a great day partaking in many splendid outdoor activities with outdoor centre at Ovoca Manor including Climbing Wall, Abseiling, Crate Climbing, Leap of Faith, Raft Building & Archery. In the evening after another time of Worship & Teaching it was time for a Team Challenger that involved water, toilet rolls, straws, sellotape etc. The evening concluded with a disco.
On Sunday it was out into the wilds for Bushcraft and that was an activity that was really enjoyed by everyone particularly the garlic bread cooked in the great outdoors. Just before lunch it was time for a final session of worship and teaching. After lunch the big clean up commenced and everyone left tired but very happy for the long journey home at 4.30 pm after a wonderful weekend.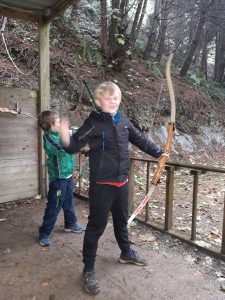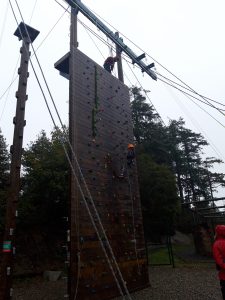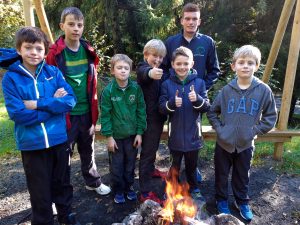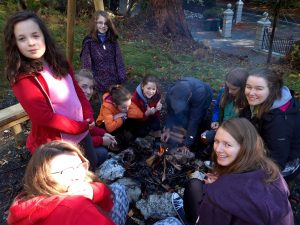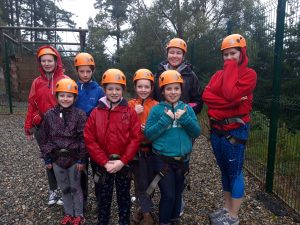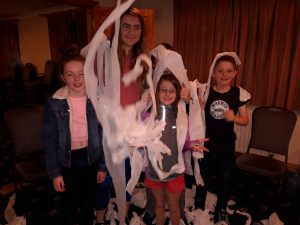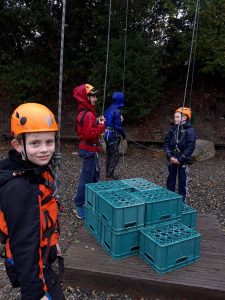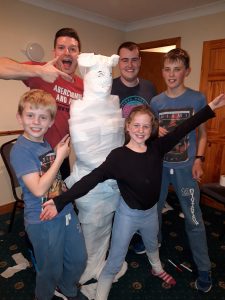 International Exchange Trip to Romania
A group of eleven will hopefully travel to Romania from Thursday 25th October until Sunday 4th November for an International Exchange trip. The Exchange Trip will take us to Romania to the city Rădăuți. Rădăuți is a city in Suceava County, north-eastern Romania. It is situated in the historical region of Bukovina. The accommodation is however is located about 25 kms from the city in a rural village of Sucevita.
Our Exchange Partner Organisations are National College Eudoxiu Hurmuzachi from Romania & Ev.-luth. Kirchengemeinde Altenwalde in Germany. The two groups are from secondary schools in respective countries. The trip will be hosted and organised by Elena Anton assisted by another teacher from her school and her husband Catalin. The German group will be led by Pastor Reinhard Stolz. The confirmed Irish group leaders are Nicola Downes, Brian Moore and Edward Hardy.
UDYC have worked with Reinhard on a large number of exchanges over a long number of years. The relationship with the German group extends to nearly 25 years. There have been many joint ventures in various forms to/from Germany and Ireland. There have also been a number of trips to other countries including Scotland, France, Poland and Hungary. The German group for this trip has eight members with Reinhard as leader.
The Romanian group with Elena as the main leader joined UDYC and the German group for our exchange trip to Worms in Germany during summer of 2014. The Romanian group currently has 12/13 members including two leaders.
The members of the Irish group are Sarah Cooke- Thurles, Robyn Gardiner- Askeaton, Wren Higgins – Birr, Aidan Larkin- Newmarket on Fergus, Gary Moore – Skreen, Anna Mae Powell – Nenagh, Glen Stanley – Durrow, Isobel Wallace – Roscrea, Co. Tipperary. We look forward to a full report on the trip in next month's Newslink.
Future Events
Autumn Adventure Weekend
Our Autumn Adventure Weekend will take place this year at Lilliput Outdoor Education Centre, Lilliput, Mullingar, Co. Westmeath from Friday 16th to Sunday 18th November 2018. This adventure weekend will be for all those attending secondary school. There will be transport to and from the event from Adare, Limerick, Birdhill, Nenagh, Moneygall & Roscrea.
During the weekend the following fabulous activities will also be on offer: Worship & Teaching- we are delighted that a team from International Justice Mission have agreed to be lead and facilitate our times of Worship and Teaching throughout the weekend; Small group times for fun, exploration, discussion and prayer; Icebreaker Games ; Outdoor Adventure Activities including some of the following Kayaking, Assault Course, Climbing Tower, Abseiling, Archery, Night Line, Gladiator Bubble Soccer, Laser Game, Open Canoeing, Orienteering, Hill Walking, Raft Building, Man Hunt, Gorge Walking, Stack 'm' High, Team Building Games etc.; Disco; Open Fire conversations, chat and song; Lots of good food and a little bit of sleep!!!
The cost will be €100 per person or €90 per person if more than one from same family attending this event or Junior Weekend. Finally for those participating in International Exchange Trip the cost is only €50. Final Date for receipt of bookings is Monday 12th November 2018.
Annual Christmas Dinner Dance
Our Annual Christmas Dinner Dance will take place on Saturday 24th November 2018 at Fitzgerald's Woodlands House Hotel, Adare, Co. Limerick commencing at 8.30 pm until late. Entertainment will be by Dj Joe. Tickets will cost €25 and can be bought from committee members. Please note that neat dress is essential. This is an Over 18's event. Tickets must be booked by Wednesday 21st November.
Secondary School Overnight Trip to Dublin including CIYD Christmas Worship Service & Party
On Saturday 1st & Sunday 2nd December, UDYC hope that as many as possible in secondary school and upwards will travel firstly to Dublin with Cork Diocesan Youth Council for a number of activities. In the evening the group will travel to Clontarf Church to join the CIYD Christmas Worship Service & Party with Disco. The group will stay overnight in parish centre in Clontarf and after church on Sunday will return to home. There will be transport from/to Limerick, Nenagh, Moneygall, Roscrea & Portlaoise. The cost for transport, activities, food and accommodation is €50 each. The closing date for bookings is Monday 26th November 2018.