YOUTH STUFF
Past Events
Taking a Leading Role – Part 1 (By Andrew O'Brien)
On Friday the 27th of April, the first weekend of the Leadership training course took place in Django's Hostel, Cloughjordan. The first evening was a time for everyone to meet and get to know each other while the session for the evening focused on the topic "Who are we". On Saturday the group went to UL Activity Centre in Killaloe for an action packed day of water sports, high ropes and team challenges. After a long day of activities the group headed back to Django's for dinner after which the session looked at "Teamwork" and "Qualities AND Responsibilities of Youth Leaders". On a lovely Sunny Sunday morning after a session on "Youth Work and Christian Youth Ministry" the group went to a lovely church service followed by a walk through the Eco village.  After lunch the group took part in the final session for the weekend focusing on expectations from various people on leader.. The weekend was then closed with a short time of worship.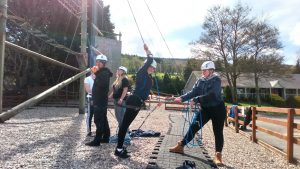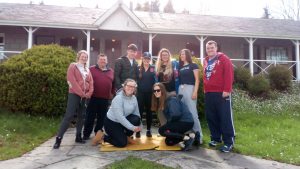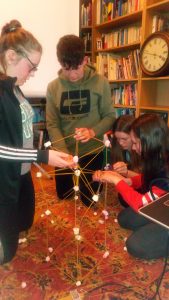 Diocesan Confirmation Weekend
Our Diocesan Confirmation Weekend will hopefully be taking place over the June 2018 Bank Holiday Weekend as Newslink arrives to readers. We look forward to a full report next month.
Future Events
Summer 2018
It will be very soon that everyone will receive booking forms and information for our three events taking place during Summer 2018……
Summer  Madness – Friday 29th June to Tuesday 3rd July – Glenarm Castle Estate, Glenarm , Co. Antrim. 14 plus year olds.
Junior Summer Camp – Sunday 15th to Friday 20th July 2018 – Lissadell Camp & Conference Centre, Lissadell, Co. Sligo. 10 – 13 year olds.
Senior Summer Camp – Sunday 19th to Saturday 24th August – Carhue Centre, Carhue, Bandon, Co. Cork. Secondary School Upwards.