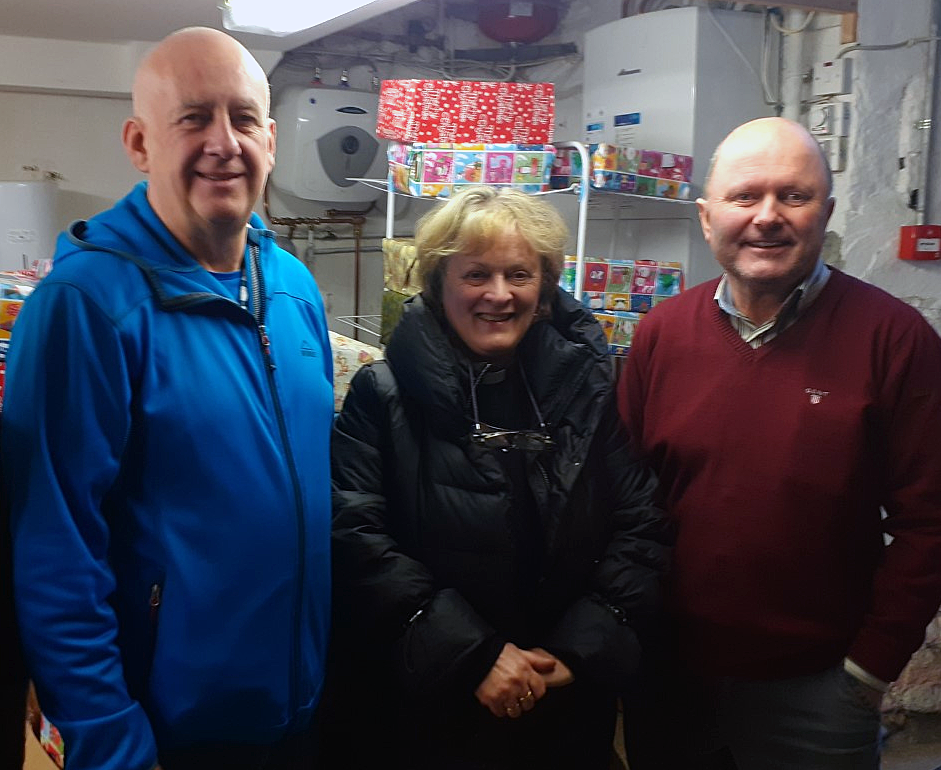 Revd Edna Wakely with Tom Flynn (R) and member of the Drop-In Centre
Following a meeting with Tom Flynn the manager of the St. Vincent de Paul Drop-In Centre in Limerick, parishioners of the Limerick City parish felt it would be good to show their support and solidarity with the 75 people who drop in there every day for a hot shower and something to eat.
Revd Edna Wakely sent these photos of members of the parish packing, wrapping and delivering 75 shoe-boxes to the St. Vincent de Paul Drop In Centre for the homeless in Limerick, so that each resident would have at least 1 present to open on Christmas Day, and know that someone cared and was thinking of them.
Edna is grateful to everone who donated money and gifts for packing and gives her sincere gratitude to those who tirelesly wrapped seemingly endless piles of filled shoe-boxes. 'Their support, dedication, determination and generosity were amazing', Edna said.
Well done everyone!.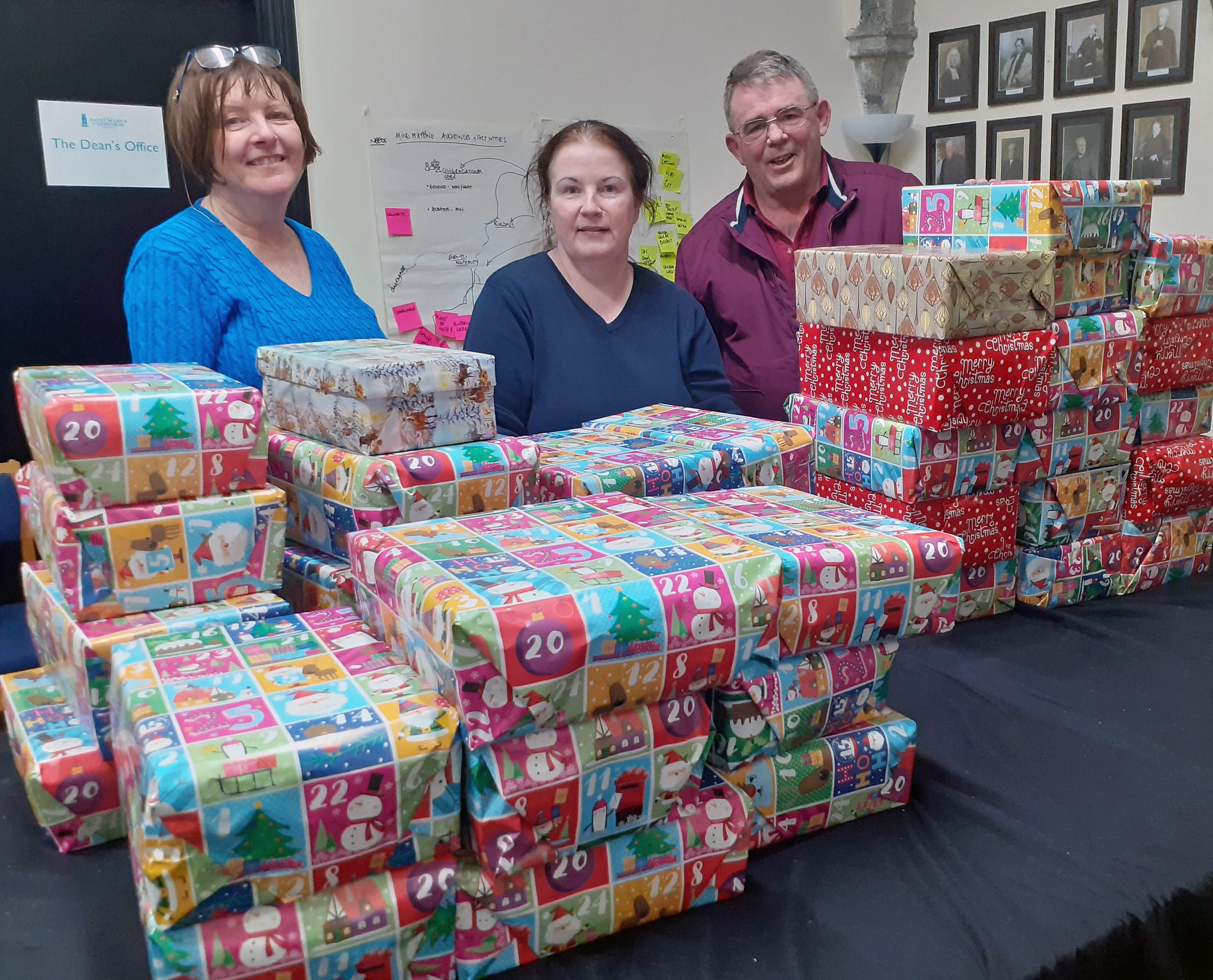 Boxes in St Mary's Cathedral Office ready for deliver with (L to R) Noreen, Anne and Oliver