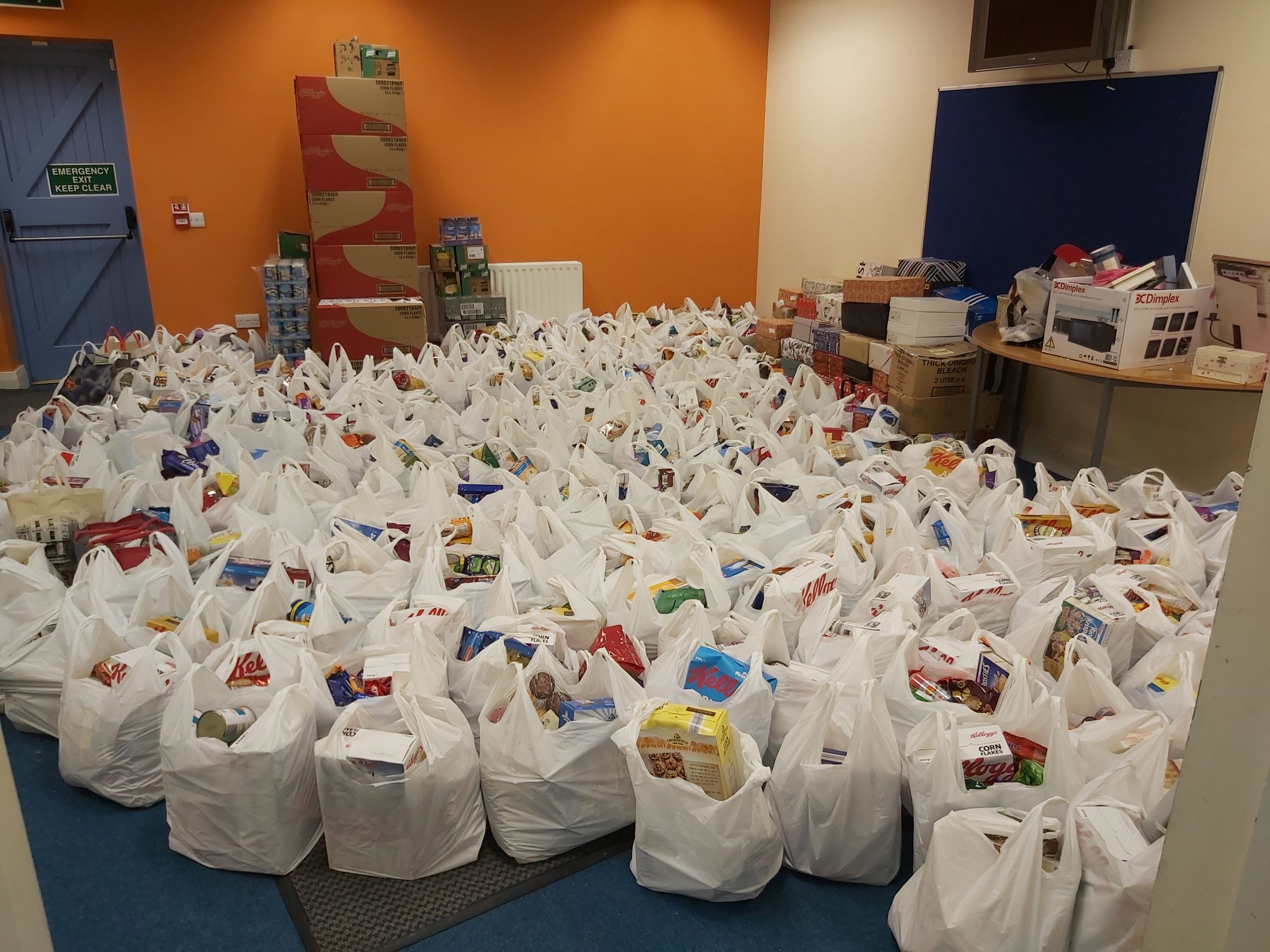 News from the Tralee and Dingle Union
Hampers packed and ready for distribution at Teach an tSolais in Tralee on the 20th of December.
The soup kitchen which operates from the parish center also served 170 Christmas dinners on the Saturday before Christmas.
Well done to the Collette and her team for all the good work that they do week in week out.