Announcement from the Bishop of Limerick and Killaloe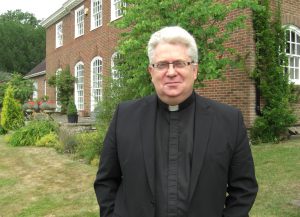 The Bishop is delighted to announce the appointment of the Revd Kevin O'Brien as the next incumbent of Drumcliffe Group of Parishes.
Prior to ordination Kevin worked for several years in television and advertising, in the UK and overseas, before becoming Senior Lecturer in International Marketing at Bournemouth University.
He was ordained in 2001 and served as an assistant curate and then as a school chaplain before becoming Chaplain to the Bishop in Europe in 2006. He is currently Vicar of St John the Evangelist, Burgess Hill in the Diocese of Chichester in the Church of England, a position he has held since 2010. He is married to Sue, and they have two adult sons, Patrick and Fergus.
A date for Kevin's introduction into the parish will be set when the rectory refurbishment is finalised.
The O'Brien family have 2 lurcher dogs, Jimmy and Seamus, and already they picture them having fun in the large garden behind the rectory at St. Columba's.
Revd. Kevin says his key skills are in public and civic theology, cross-cultural and interfaith dialogue, preaching and teaching, pastoral care, social action engagement and social enterprise management. He particularly enjoys teaching the faith to those who are new to it.
He is founder and chair of Burgess Hill Community Food Bank. He with others launched the first credit union drop-in for the Diocese, and at the church café they now run a food bank, an IT drop-in centre, a stroke club, a dementia café, a toddler and baby group and cookery classes for those in assisted living. They host monthly concerts, so social action is complemented by social events, which also include art and photo exhibitions. In August 2018, he completed an MA in Public Theology at the University of Chichester researching the personality traits and psychology of religious attitudes towards same-sex marriage. He places great emphasis on preaching and teaching, leading regular study groups especially for Lent and Advent.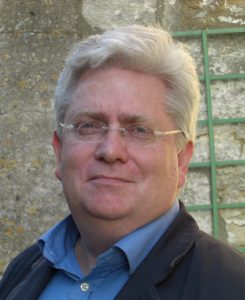 His own spirituality is a blend of Celtic and Franciscan influences.
His earlier life experience was in business management and marketing and advertising having posts in companies in England and abroad. His hobbies or past times include cross-country skiing (nordic), beekeeping, walking, sailing, cinema, spending time with his wife & family and dogs. He is inspired by a proximity to water, mountains, forests and snow. He and family have holidayed in Co. Clare for the past 17 years, in the Ballynacally area.
This appointment is as Priest in Charge. The appointment is for 5 years initially and may be extended.