Kerry Camino launch new brochure in St. John the Evangelist Church, Tralee
Kerry Camino launched their new brochure now in various languages, including Chinese, in St. John the Evangelist Church, Tralee. Speakers included John Ahern on The Dingle Way, Fr, John Ahern on the Spanish Camino and Donal Stack, OPW, on the history of Ardfert Cathedral.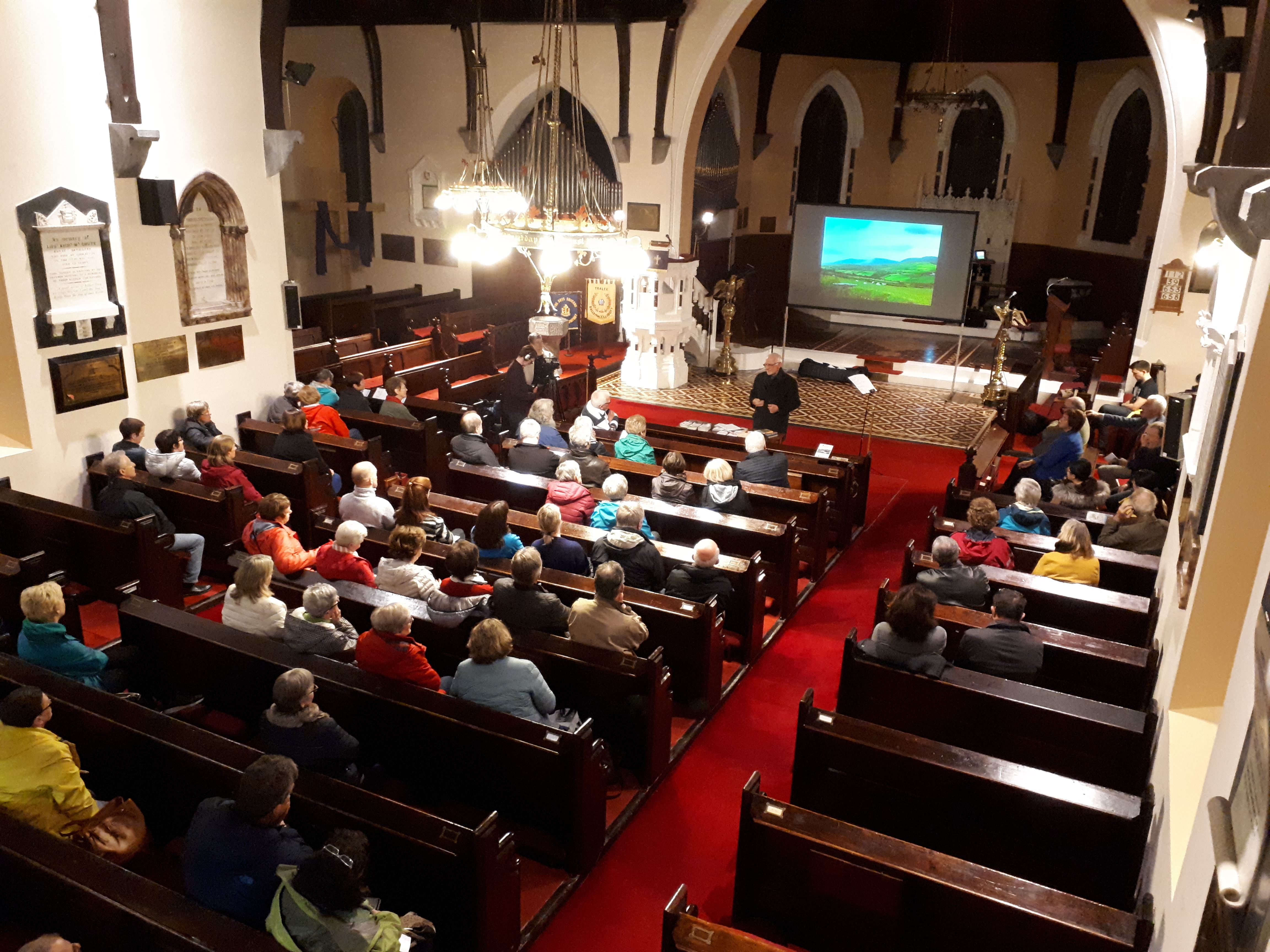 Around the year 530 A.D. St. Brendan, who had established an Abbey on Ardfert, Co.Kerry, set off to spread Christianity and made his way by boat to Iona and possibly on to north America.
It was from St. James' Church, Dingle that pilgrims set out for La Coruna in Spain to walk on the Spanish Camino to Santiago de Compostela where St. James is buried.
You are invited to join the annual guided walk each May Bank Holiday weekend, or pick your own time, to walk in the footsteps of St. Brendan in stages over 3 days, from St. John the Baptist Church, Tralee to St. James' Church, Dingle.
Kerry Camino Passports are available and a Certificate of Completion is issued to each walker finishing the journey.