The third of Bishop Burrow's several Enthronement Services in the Diocese of Tuam, Limerick and Killaloe took place in St. Patrick's Cathedral, Killala on Sunday 1st May.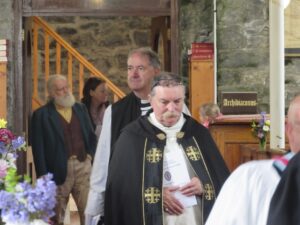 As the Dean and Chapter of the Cathedral gathered at the west door, the Bishop struck it with his crozier to request admission. Bishop Burrows was then led to the chancel steps where the regisrar read the Mandate from the Archbishop of Dublin. Archdeacon Stephen McWhirter led the congregation in prayer for the Bishop and administered the Declaration. Dean Alistair Grimason brought Bishop Burrows to his Cathedra where he placed him in the Episcopal Seat with prayer and blessing. The legalities completed, the Bishop was greeted by the congregation and guests.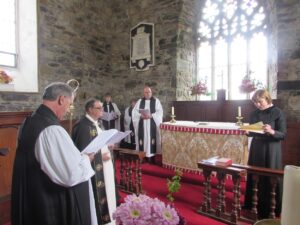 Evening Prayer followed, led by Archdeacon McWhirter. Mrs Daphne Higgings played the organ. The Scripture passages were read by Marian Edwards, Peter Fleming and Canon Jen McWhirter. The intercessions were led by The Dean. The Bishop preached.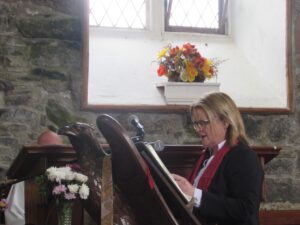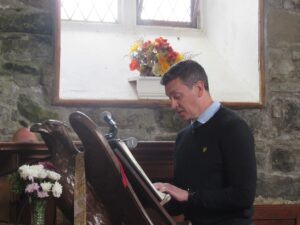 At the tea after the service, Bishop Burrows and the Archdeacon, who is also Rector of Killala Union, warmly thanked all those who had contributed in any way to the occasion.