Ecumenical Baptism in Birr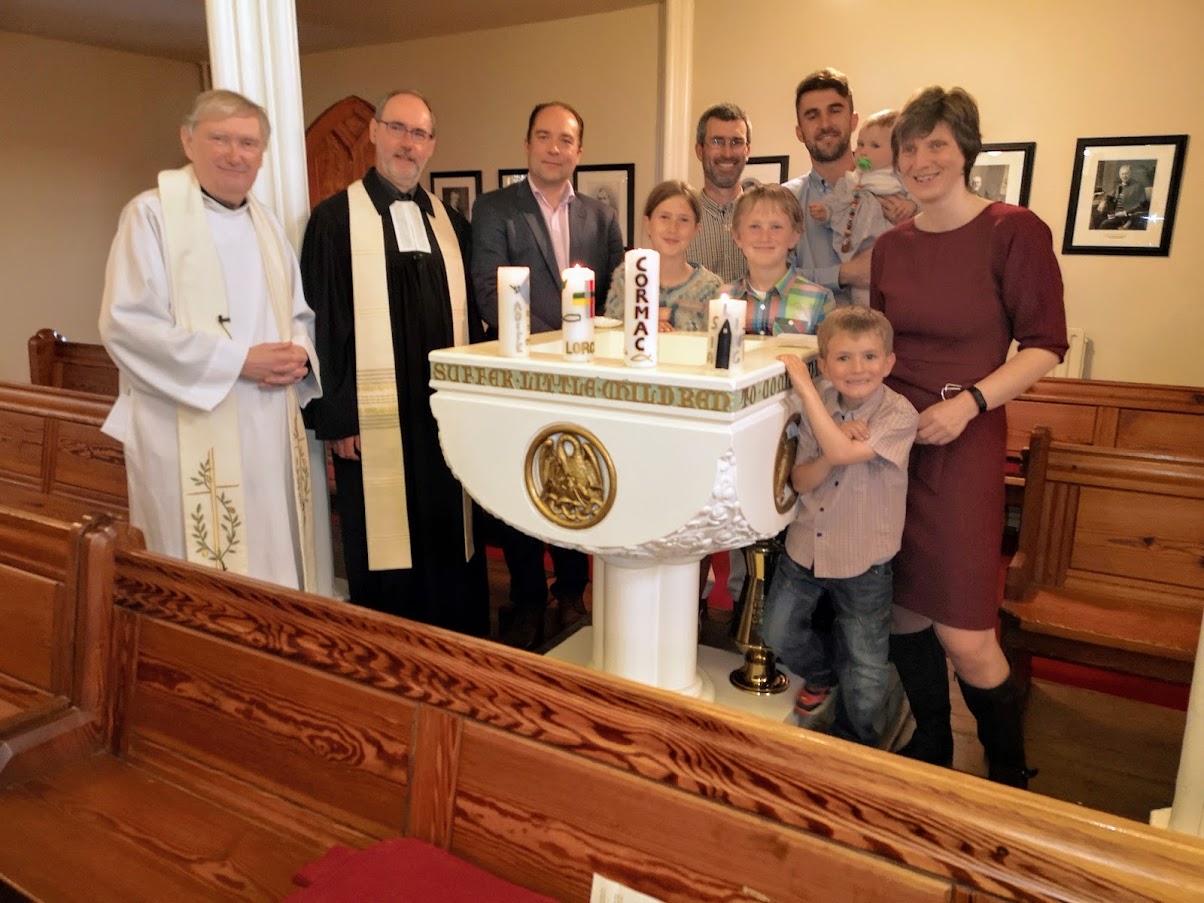 Ecumenical Baptism in Birr
On Sunday, 26th May, Aisling Owens was baptized in St Brendan's Church, Birr, with Pastor Stephan Arras of St Finian's Lutheran Church in Dublin sharing the service with the Rector, Archdeacon Wayne Carney. Aisling's parents, Anna Boch and Alun Owens and their family have recently moved to Birr from Dublin, where they were members of Pastor Stephan's parish. They shared with us the practice of having baptismal candles decorated by the godparents with the child's name. The child's older siblings light their candles at the service as a reminder of their own baptisms. We were delighted to have Pastor Stephan with us, and to involve Aisling's family in the service.