On Sunday 24th October 2021 Bishop Patrick Rooke said his 'Farewell' to the Diocese of Tuam, Killala and Achonry in Saint Nicholas' Collegiate Church, Galway during a Service of Choral Evensong in anticipation of his retirement from the stipendiary ministry on 31st October 2021.

A large congregation of both clergy and laity from across the Diocese and beyond attended the service to thank Bishop Patrick for his episcopacy during the past 10 years and to wish both him and his family, Alison and Susanna in particular, a long and restful retirement. Also in attendance representing the Ecumenical Partners were Archbishop Michael Neary of Tuam, Bishop John Fleming of Killala and Bishop Brendan Kelly of Galway.
The Service of Choral Evensong was led by the Rector of Galway, Provost Lynda Peilow. The music was led by the Organist and Choir of Saint Nicholas' under the direction of Mark Duley. The choir sang the anthem ' O thou the central orb of righteous love' by Charles Wood.
The lessons were read by Alison Rooke and The Very Revd. Niall Sloane, onetime curate assistant of Bishop Patrick and now Dean of Limerick, which diocese will be amalgamated with TKA on 1 st November 2021. The intercessions were led by the Archdeacon of TKA, The Venerable Stephen McWhirter.
In his homily, Bishop Patrick reflected on 43 years of active ministry in the Church of Ireland, beginning in Mosley Parish in the diocese of Connor and including incumbencies in Connor and Armagh, his time as Dean of Armagh and finishing up in the Diocese of Tuam, Killala and Achonry. Bishop Patrick also spoke of the love and support of his family all through the ups and downs of parochial and episcopal ministry. He expressed his delight in the excellent ecumenical relationships which he has had with his fellow Catholic Bishops in The West. He praised the clergy and laity alike of TKA for their encouragement and support during his time among them and concluded by wishing both Tuam Killala and Achonry, and Limerick and Killaloe every blessing for their upcoming journey as a single United Diocese.
At the end of the service, there were five speeches, all wishing God's Blessing on Bishop Patrick and his family as they enter a new chapter of life: Archbishop Neary on behalf of the Ecumenical Partners; Canon Jen McWhirter on behalf of the schools; Professor Paul Johnston on behalf of the Laity; Revd Clive Moore on behalf of the Clergy; and Ven. Stephen McWhirter on behalf of the Diocese.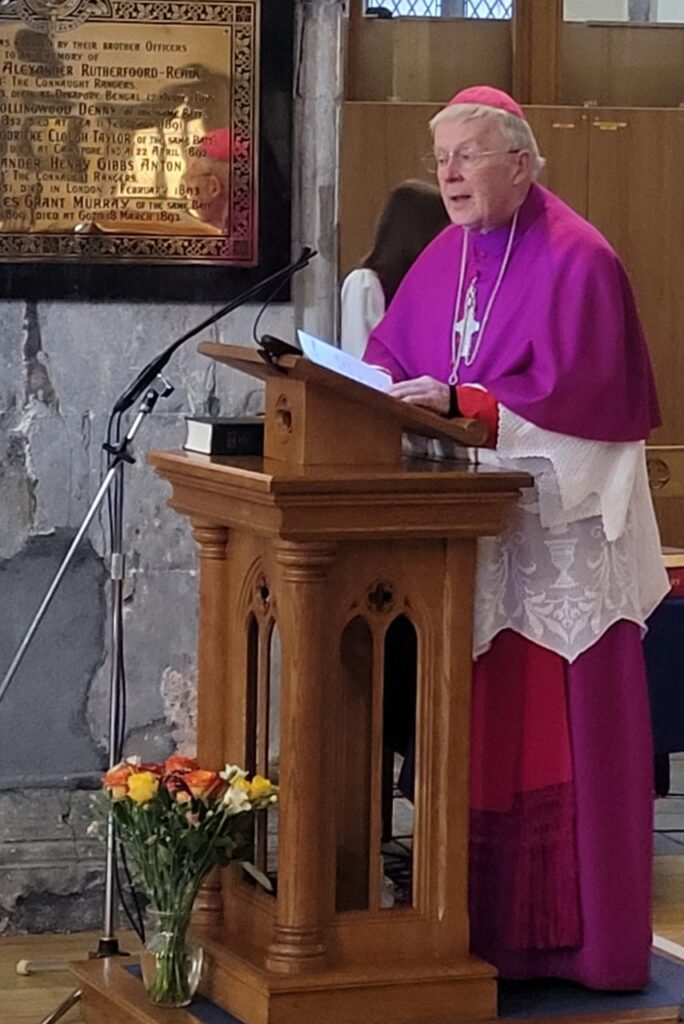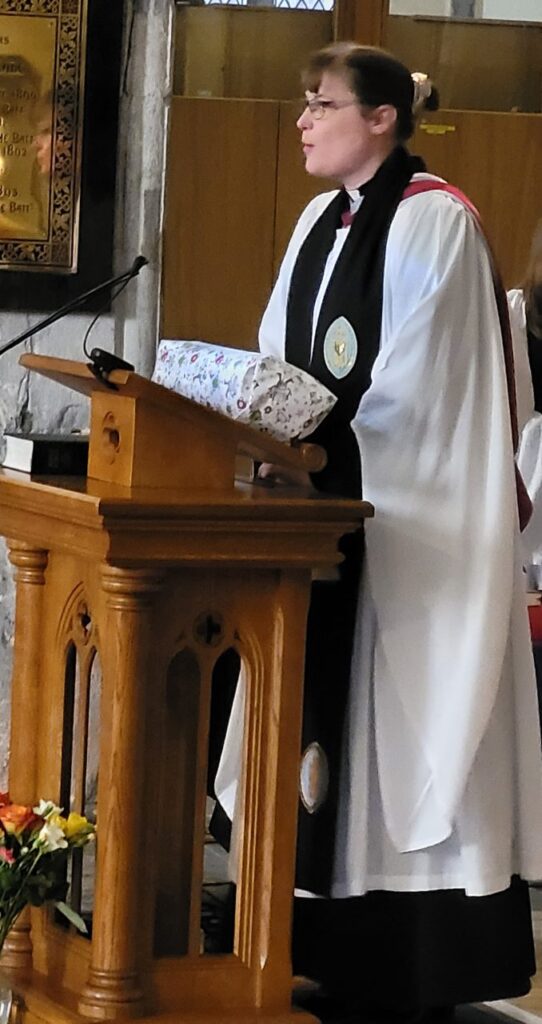 Bishop Patrick was then presented with two paintings, both by local artist Benita Stoney. The first is a painting of Killala Cathedral and High Tower which is a personal gift to Bishop Patrick from the parishes of the Diocese. The second is a portrait of the Bishop which will hang, with other episcopal portraits, in the new Diocesan Centre.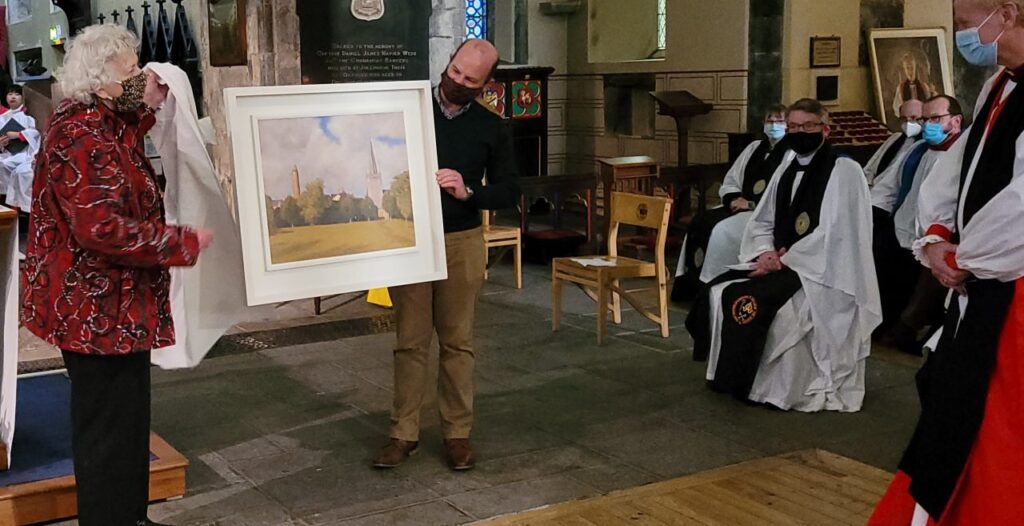 The day came to an end with a 'lunch-box' tea prepared and served by the people of Galway Parish.