Last Saturday, a Church of Ireland parish launched an exciting new initiative to tackle the crisis of climate change. As part of the bicentenary celebrations of Holy Trinity Church, plans were announced for a new Climate Action Woodland, to be developed on a picturesque site in the historic village of Aughrim.
The very first tree of the new Climate Action Woodland was planted in memory of the late Michael Hyde, by members of his family. It was part of an inter-church ceremony led by the bishop of Limerick & Killaloe, Right Reverend Kenneth Kearon, alongside Fr Gerard Geraghty, Archdeacon Wayne Carney, Reverend Patrick Towers and Reverend John Godfrey, rector of the Aughrim & Creagh parish unions.
"We feel that we can't just sit back and ignore the crisis of climate change any longer. If we are to look our children and grandchildren in the eye, then we as a church urgently need to take a lead on climate action in our own community," said Reverend Godfrey. "This Climate Action Woodland will help to take carbon out of the atmosphere and protect biodiversity. But even more importantly, as people use it, it could inspire them to make brave changes in their own lifestyles. This is a symbol of hope, that if we act together now, we can stop climate change spiralling out of control."
Whilst enabling people to enjoy the natural beauty of the area, the new woodland walk will also encourage them to reconnect with the ruins of an ancient abbey on those grounds. "This is the site of our shared Christian heritage," explained the rector, "so coming back here, to walk or sit, is a way of reconnecting with the rhythms of reflection which helped to nurture Christianity in this place, right back to the time of Saint Patrick."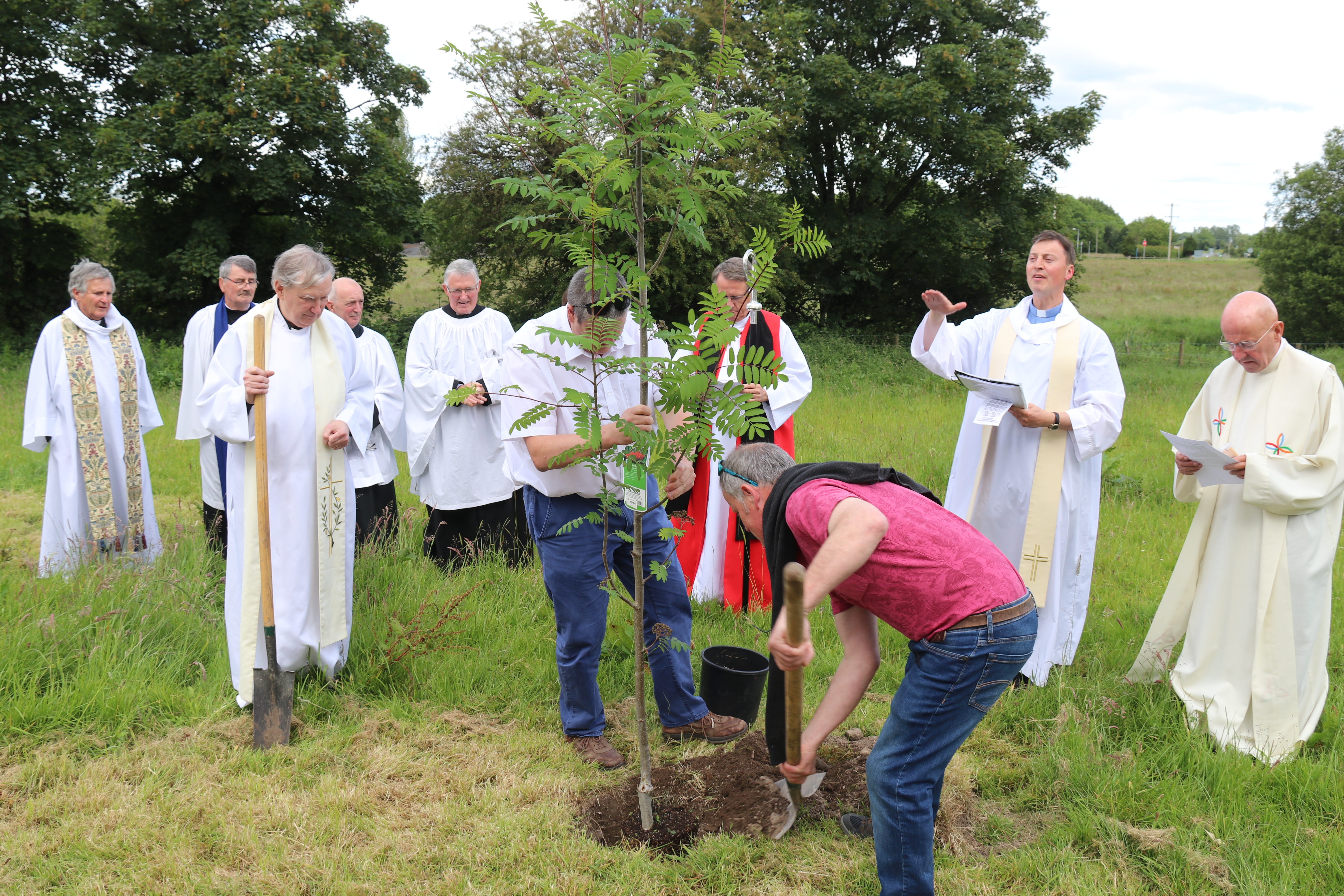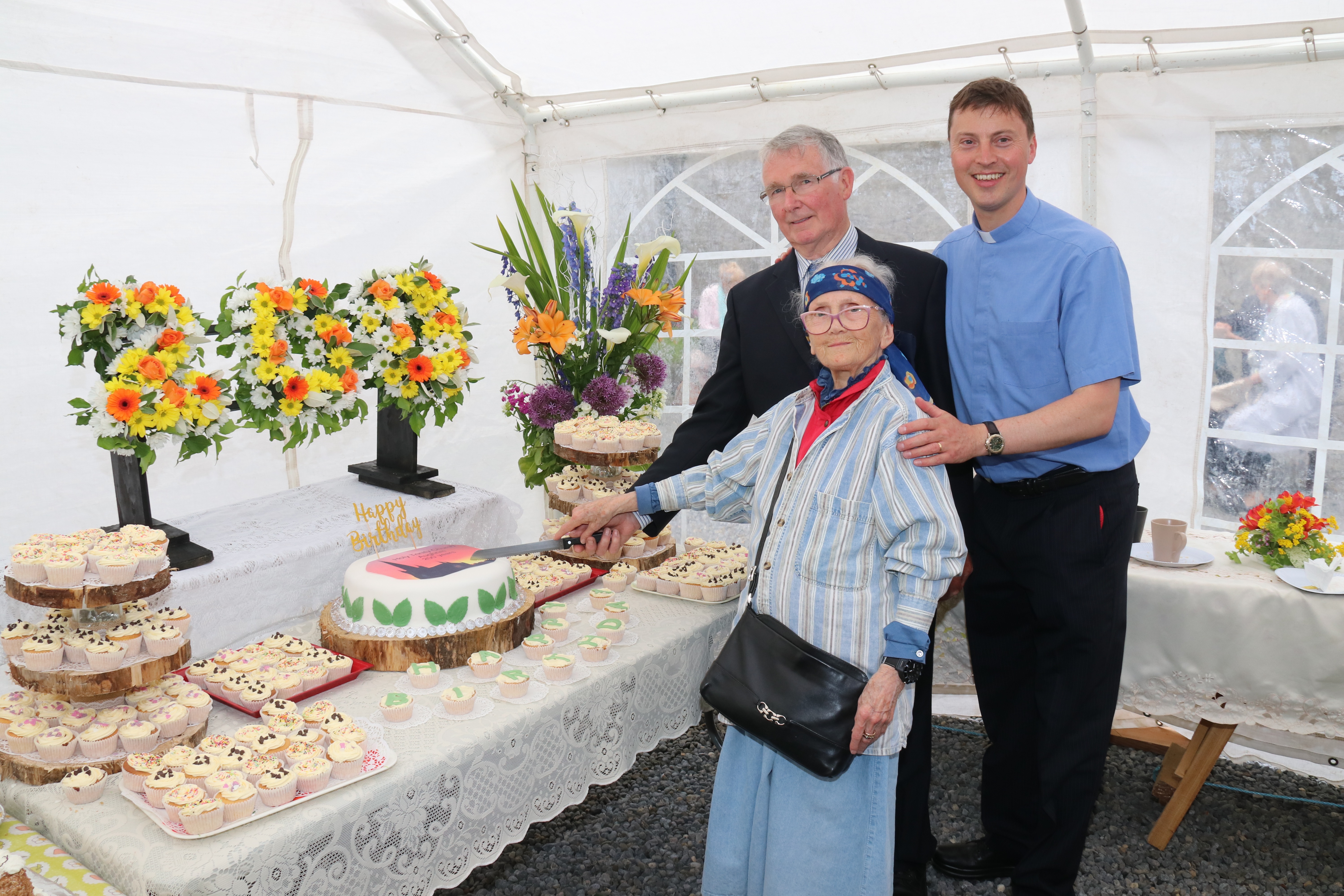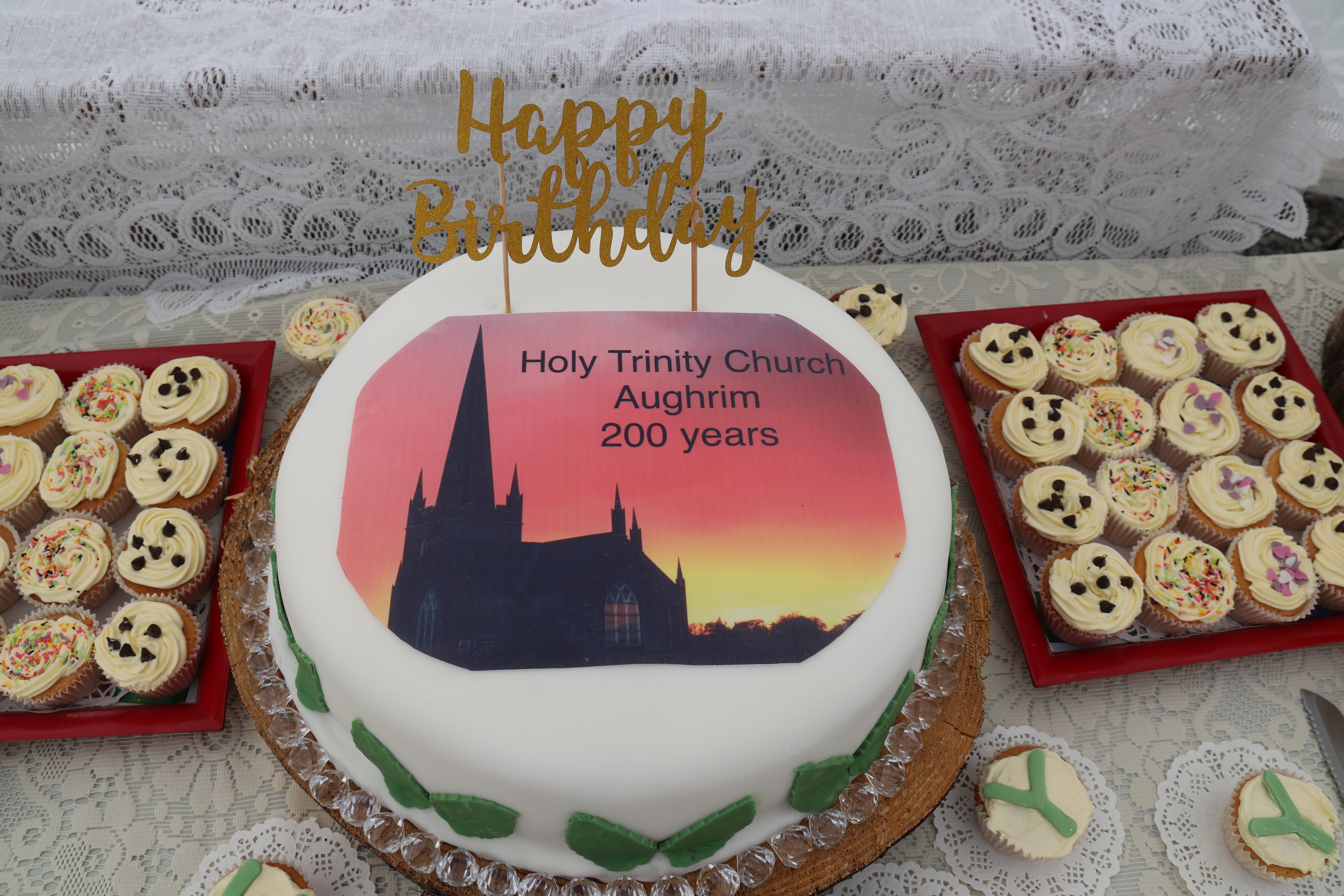 Aughrim parishioners Robert Cooke and Claire Besnyoe cutting the 200th birthday cake with the rector.
In celebration of this historic moment, the ecumenical service and tree-planting ceremonies were rounded off with a garden party in the beautiful grounds of the Aughrim rectory, accompanied by with music from the Ballinasloe Town Band.