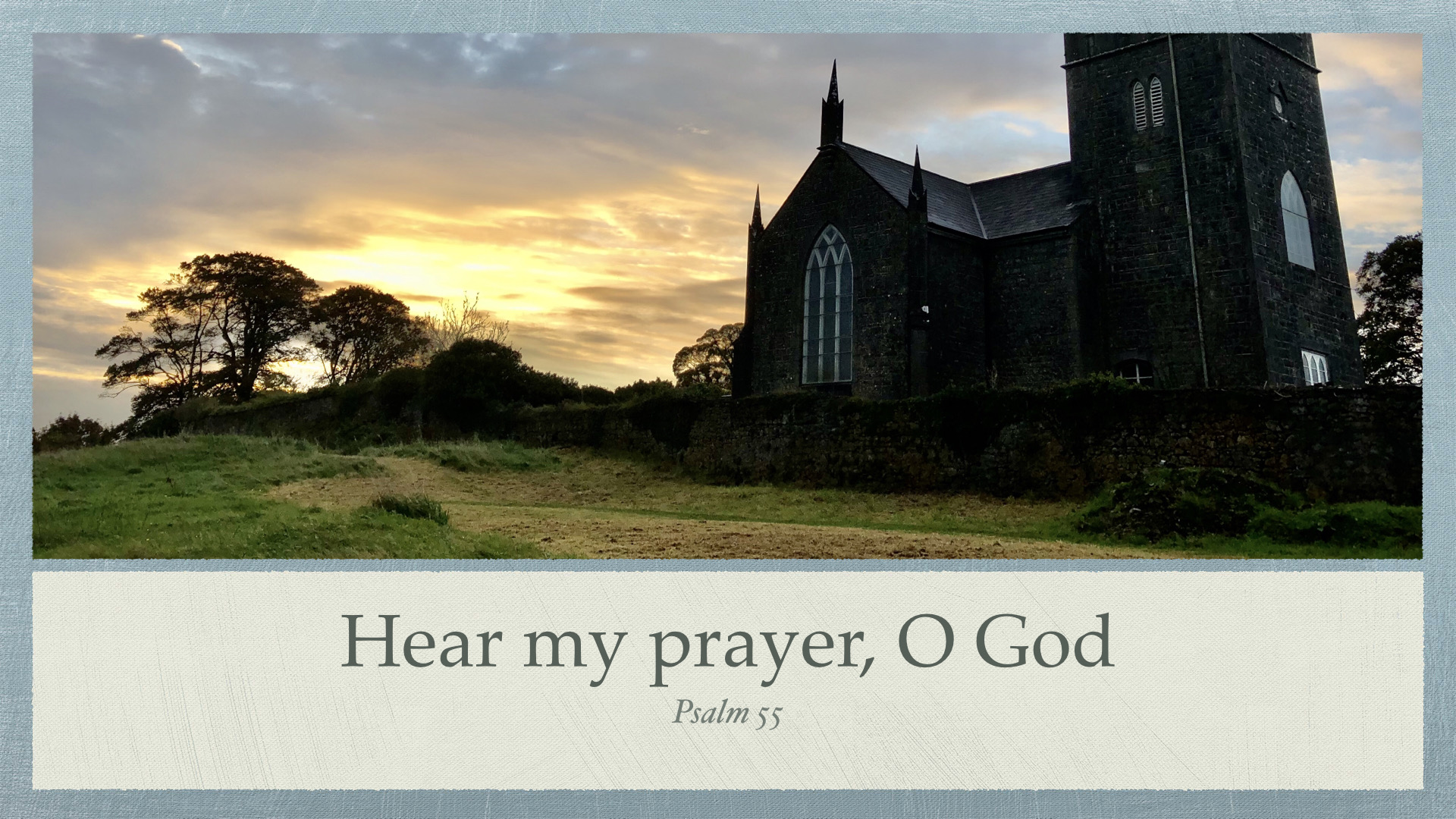 The Level 3 Covid-19 restrictions introduced around the country last week mean that churches cannot currently open for public worship, with the exception of weddings and funerals.
But the local clergy in the East Galway village of Aughrim are keen to remind people that that their parishes are still running and their churches are still active.
That's why Reverend John Godfrey (the Church of Ireland Rector of the Aughrim & Creagh Parish Unions) and Father Gerard Geraghty (the Roman Catholic Parish Priest of Aughrim & Kilconnell Parish) are teaming up to run 3 kilometres a day to pray for their parishes, throughout Level 3.
"We learned during the first lockdown just how important it is to look after our mental, physical and spiritual health," explained Father Gerard Geraghty. "So we want local people to join us in doing 3K a day until the churches open again."
"It doesn't matter if you run, walk, cycle, scooter, skip or swim," added Reverend John Godfrey, "It's the taking part that matters. If 3 kilometres is too much for you on your own, three people in a household could do a kilometre each. What matters is the spiritual discipline of doing this every day for your local church."
"By the time our churches open again, we want them to be as healthy as they can, spiritually, mentally and financially," said Father Gerard. "Just like other charities, church finances have been hit hard by the pandemic," added Reverend John. "We are asking people to sponsor the '3K a Day to Pray' appeal, as a way of making sure that their local churches have the finances to keep running properly."
To donate, click '3K a Day to Pray – Aughrim & Creagh Parish Unions'
This is the latest ecumenical collaboration between the Aughrim churches in recent years. During renovations to St Catherine's Church in 2016 and 2017, Holy Trinity Church hosted weekly masses for their neighbouring congregation. In June 2019 the two clergy jointly led community celebrations for the 200th anniversary of Holy Trinity Church. Earlier this year, the parishes shared a joint Lenten Bible Study course called 'Caring for the Garden of the Earth.' They are currently working together on plans for the Aughrim Climate Action Park, an community ecological project on church land.
You can hear Revd John Godfrey talking to Stephen Fletcher about this initiative below.
Hear Revd John Godfrey on Galway Bay FM on Friday 16th October 2020

For more details contact:
Reverend John Godfrey, the Rectory, Aughrim, Ballinasloe, Co Galway
Tel: 0879008085 / Email: reverendjohngodfrey@gmail.com
YouTube: Aughrim and Creagh Parish